Precision Dentacare has been providing high quality dental appliances for over 30 years at present we have 17 members of staff dedicated to providing a first class reliable service. We are a full service laboratory but we specialise in metal free cosmetic dentistry, producing high quality restorations on our Amann Girrbach milling system. In our prosthetics department we utilise the latest techniques and materials. To produce our high quality dentures that are both accurate fitting and high in aesthetics we use the highly acclaimed Ivobase injection system.
THE FUTURE- DIGITAL DENTISTRY
We are able to offer the latest 3D scanning and cadcam design for all crowns, bridges and implant work on our revolutionary Five Axis Amann Girrbach milling system. This state of the art technology allows us to create restorations with incredible accuracy and design which is all done here in our laboratory by our team of highly trained technicians. For further information on this please visit www.amanngirrbach.com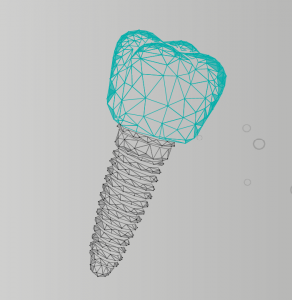 The Implantology Department at Precision Dentacare continues to develop on a sound base of technical expertise and many years of experience. Our procedures and technology are constantly reviewed and updated to ensure that we remain at the forefront of the implant industry.
We pride ourselves on our commitment to both dentist and patient, and consider that close liaison between technician and dentist throughout the entire implant process is essential. To this end, we are pleased to discuss all aspects of implant work before, during and after treatment.
The implant systems used by Precision Dentacare include:
Nobel Biocare
Ankylos
Astra
Biomet 3i:
Neoss
Bio Horizon
Straumann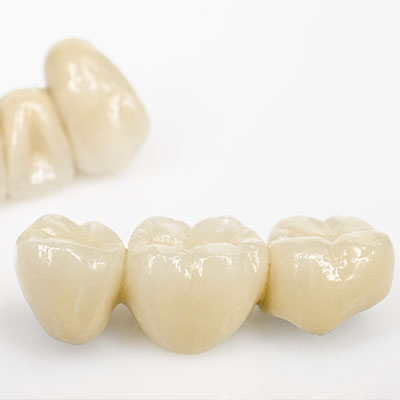 Years of experience and the skill of our technicians form the basis of our top-quality crown and bridge service. Add to this our continuous evaluation of new materials and techniques, and you have a service that offers exceptional standards of precision and craftsmanship.
At Precision Dentacare, we use the latest high-quality materials to produce the best results, both aesthetically and in terms of functionality.
Among the products we use are ;
E.max
D Sign
Zirconia
Gradia
In House Milled tempories
Our Crown and Bridge Department works in partnership with dentist and patient to formulate a predictive treatment plan that will ensure an achievable and desirable result.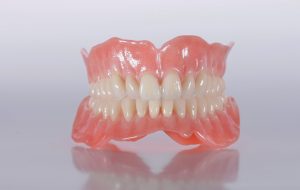 The prosthodontic Department at Precision Dentacare produce full and partial removable appliances and other removable prosthetics to exacting standards, using chrome cobalt castings, flexible dentures and high-impact acrylic dentures. Our trained staff provide a natural result using the highest quality teeth.
For gum staining, we use the Enigma Colour Tone system. This enhances the aesthetic appearance of acrylic dentures by copying the natural shading of tissue.
Also among the wide range of prosthetic products that we offer are ;
bleaching trays
mouth guards
bite raisers.
We also offer the Ivoclar Ivobase Injection system for superior quality Private Dentures.
Our Prosthetic Department works in partnership with dentist and patient to formulate a predictive treatment plan that will ensure an achievable and desirable result.
We operate a collection and delivery service throughout the North East of England area
If you are not covered by this service, we provide a free first-class mail service.
Photos can be sent from surgery to laboratory by email, memory stick or SD card. This, together with regular communication between dentist and laboratory, greatly improves the quality of the finished product.